International Commission for Secondary Education
2 min read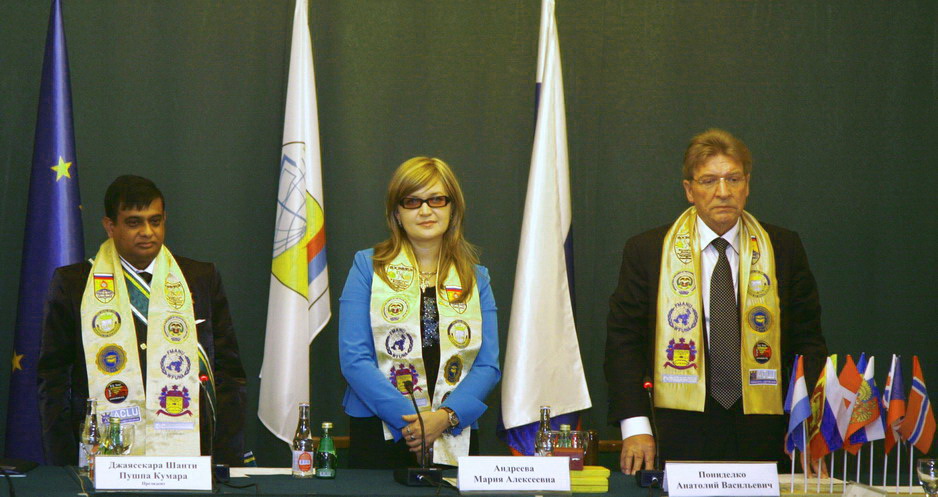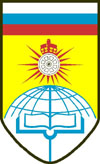 International Commission for Secondary Education (ICSE)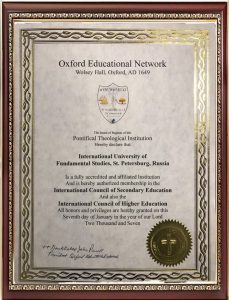 Members of the ICSE :
Chairman : Shanti P. Jayasekara, Informatics, Computing Studies
Rev Oscar Raven — Orthodox and Philosophy (Religion) Avvakumov Mikhail : Physics, Mathematics Buda Badmaev (Buddhism) Iezueitov Andrey : Russian language, Literature, S Kumara Jayasekera  : International Relations Chachin Valery : Biology, Zoology,  Subetto A : Economics, Business Studies, Accounting, Voloshina L : Music , Tyurin Vladimir (Economics, Management),  Deric Bircham (English, Management), Grishina Ludmila, Ballet and Choreography, Kovalenko Natalia : Psychology,  Abaev  Sultan : Art & Design , Shanti Jayasekera  : Computing Studies, Informatics,  Dubrovina Lidia : Philology Vostrohknutov A: (Law) , Witkin Vladimir : Law, Government & Politics
Prince Afere : Commerce, Accounting, Economics
Deric Bircham : International Relations
Sisira Jayasekara : Buddhism, Journalism Oscar Raven Flores : Theology
Regulations of the ICSE
Preparatory Faculty
International Access to Higher Education Course
IUFS Preparatory Faculty Offers St Augustine High School Diploma and GCE A level Examination International — , AL and AS Levels / and Access Route — University of London.
These course have been specially designed for international students. They offer you a unique opportunity to:
improve your English
develop your study skills
increase your academic knowledge
qualify for entry to international university in UK or abroad.
ICSE — High School Diploma — GCE A Level subjects (UK/USA)
OXFORD EDUCATIONAL NETWORK — IUFS
Accounting
Art & Design
Biology
Chemistry
Commerce
Computing Studies
Economics
English Language
English Literature
History B
Mathematics A
Mathematics B
Mathematics , Pure
Informatics
Physics
Music
Ballet and Choreography
Sociology/Social Science
Religion
Zoology
ICSE and Edexcel London Examination International — A Level (UK)
Accounting ( 9011)
Art & Design (9028)
Biology (9044)
Chemistry (9082)
Computing (9105)
Economics( 9120)
English Literature (9173)
Informatics (9177)
Government & Politics (9171)
Law ( 9345)
Mathematics(P1,P2,M1,M2) (9420)
Mathematics(P1,P2,T1,T20) (9422)
Pure Mathematics(P1,P2) (9423)
Physics(9542)
Statistics(T1,T20,T3,T40
(9427)
Sociology/Sicial Science( 9848)
London Examination International -AS (Advanced Supplementary) (UK)
Biology (8044)
Computing (8105)
English Literature (8172)
Government & Politics (8061)
Law ( 8345)
Statistics (T1,T20) (8431)
Physics(8542)
Sociology(8748)
Access Route — University of London (UK)
If you would like to take one of the degrees detailed , but do not satisfy the necessary entrance requirements, the Access route might be the programme for you. If you successfully complete the Access route by passing two subjects, you will have satisfied the entrance requirements for the degrees and you may transfer to the degree of your choice as an External student.
02 — Introduction to Economics
06 — Introductory social and economic statistics
07 — Elements of statistics
09 — Human geography
10 — Introduction to sociology
11 — Introduction to international relations
12 — Mathematics for economics
34 — World history since 1917
74 — Quantative methods
80 — Introduction to politics
96 — Economic history in the 20th century.
University of London Registration : Once you have received an » Offer Letter» and registration form you will be able to register. To register you must complete and return the form, with initial registration fee, to the Cashiers' Office. These must be reach the University by 30 November in the year before you wish to sit your first examination.
When university ICSE receive your registration form and fee, the Examinations Office will send you confirmation of your registration and details of how to apply for examination entry forms. The despatch Office will also send you your study materials